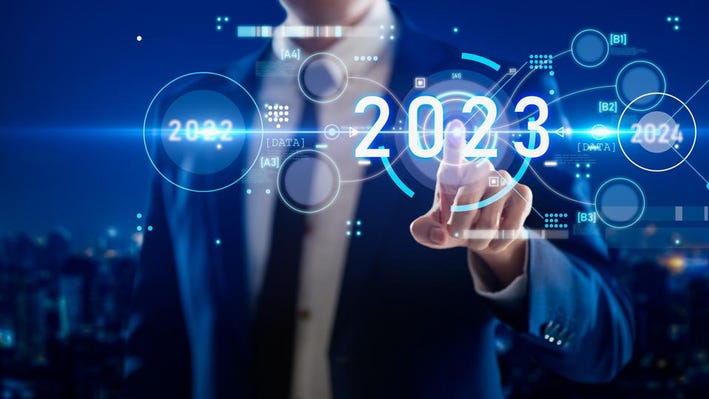 The overall global economy has experienced quite a few shocks in the last few years – shocks that have reshaped every single industry in the world, and the financial industry in particular. Perhaps still the most important of these shock is the gradual digitalization of the banking sector, along with every other sector. This digitalization has continued apace for much of the last decade.
The second major shock of the last decade was of course the pandemic which hit in 2020. One effect of the pandemic was the increase in the speed of digitalization, as in-person activities of all sorts ground to a halt for well over a year. Infrastructure that was previously seen as risky to implement became essential as technology and the internet became the new way of doing business. The use of Fintech apps and mobile banking almost doubled over the course of the pandemic, with online banking usage rising even now that the pandemic is largely in the rearview mirror.
The third shock is more recent, with the fallout less clear: the collapse of cryptocurrency at the end of 2022. Stunning allegations of theft and fraud following the collapse of crypto exchange FTX or lending platforms like the Celsius Network have led many investors to lose trust in cryptocurrency, and just about every cryptocurrency has lost value in the last year. What this will mean for the future of fintech and blockchain technology is something we'll get to later in this article.
3 Banking Trends to Expect in 2023
We're going to list our top 3 banking trends to expect in 2023, but we'll start with a freebie: digital banking will continue to rise, just as it has year-on-year for the past decade. This one isn't really up for debate anymore, so more interesting questions revolve around precisely how it will evolve.
Banks will use Big Data and analytics to hone in on the individual customer experience more than ever before.
Early critics of online banking suggested that online banking led to a "one size fits all" app and website, which compared unfavorably to the in-person experience of talking face-to-face with your local banker who knows you and your family and can make an informed decision on what's best for the individual as a result. By 2023, this notion will have been turned on its head.
Big data allows banks to focus their entire business model around the individual customer experience, with personalized services and offers taking each customer's individual needs into consideration. Banks can now track consumer behaviors and spending patterns in real time, and use that to develop targeted products and services to improve the online experience and give their customers the equivalent of "their local banker" in the palm of their hand.
Use of Artificial Intelligence and Machine Learning will continue to rise
Again this will be a boon to the customer experience, as chatbots and virtual assistants can massively reduce call center volume and give banks the chance to reduce staff, or to free up staff for other services. Chatbots are able not just to provide automated answers to FAQs, but to adapt those answers based on customer responses to finetune a response. Again this will give consumers the opportunity to handle their banking needs in real time as they need it rather than waiting for a local branch to open to speak to a teller in person. An 84-page report on AI in the financial industry by Autonomous found that AI will reduce banking costs by 22% going forward.
Blockchain and digital currencies will become more highly regulated
The likely fallout of the cryptocurrency crash will not be that the technology becomes obsolete, but instead will lead to necessary regulation to stifle an industry rife with fraud and crime. Blockchain-based currencies based inside of a secure and regulated framework will allow them to coexist with traditional currency and provide a necessary alternative. The ability to use blockchain technology for securities or for tokenized assets in the market will grow once consumer confidence rises again with increased regulation.
3 Fintech Trends to Expect in 2023
Another effect of the pandemic that we've not yet touched on is the rise in inflation for just about every country in the world. Not only are energy prices rising worldwide (in part due to a devastating war in Ukraine), but an overall drop in revenue growth across the sector means that efficiency and cost saving is more important than ever before. Still, this only means that there's added room to innovate and find a way to use technology to push industry forward. Here are the three biggest trends we expect to see in fintech as we enter the new year.
Embedded finance will continue to boom
Embedded finance already represents a $20 billion industry in America alone, and it's expected to double that in the next year or so. Embedded finance allows companies to offer just about everything for their customers during their journey, including normal banking, credit, investments, payment processing, loans, insurance, and more. As inflation hurts personal wealth, the advance of installment payment plans and BNPL (Buy now pay later) plans are set to explode, with the market expected to grow 5-fold in the next five years.
As banks tighten, alternative financing channels will spike
Alternative financing can be more agile and flexible than traditional banks. Due to global economic friction, bank loans have tightened over the past year, which means there is smape for private debt funds to find solutions that are attractive both to their customers and to investors. Forrester Research reckons that 15% of banks in 2023 will fall behind on digital progress and fail to tackle their technical debt. Alternative financing should fill that void.
RegTech will revolutionize the regulation industry
We've already outlined how regulation will be one of the themes of digital finance in 2023. Fraud, criminal activity, and scandal were big themes of digital finance in 2022, meaning that new ideas in how to regulate the new industries and technology will come to the fore. RegTech promises innovative solutions to allow financial institutions to manage risk effectively, and the field is projected to grow by 200% in the upcoming years.
3 E-commerce Trends Expect in 2023
While the pandemic undoubtedly provided an unwelcome bump to the e-commerce industry, the simple fact is that e-commerce has been growing incredibly steadily over the past decade. But as technology shifts and consumers become more accustomed to buy anything and everything online, the industry must adapt to increased scrutiny and competition. Here are the top 3 trends we foresee for the upcoming year in the e-commerce industry.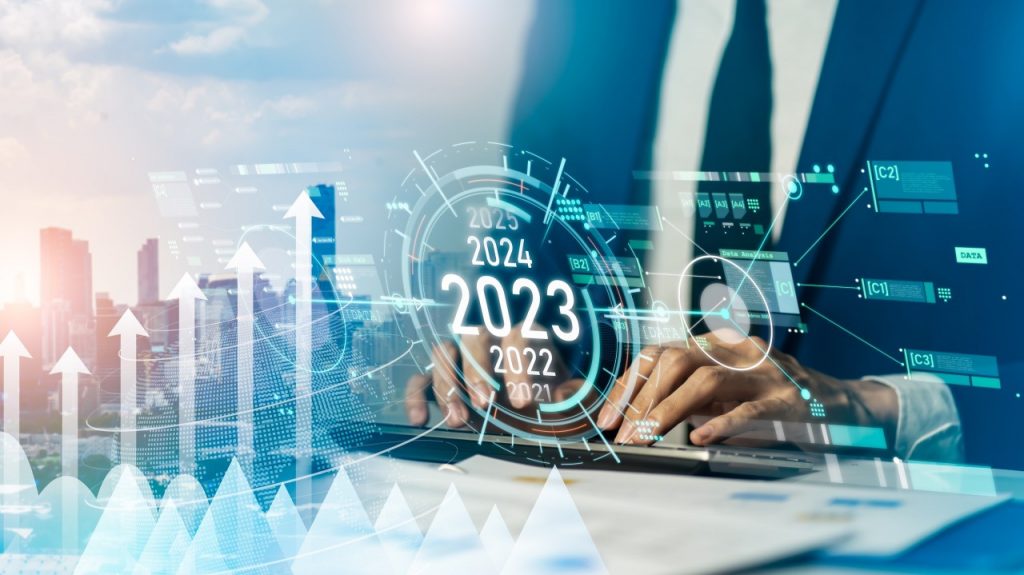 A commitment to Omnichannel capabilities
Even when shopping in-store, a whopping 52% of customers used their phones to do research on the product they were buying. What that means is that consumers plan on a seamless experience with any product, from research to social media (we'll get there!) to the first stages of using a product. Despite this, only 52% of e-commerce sites are currently set up to provide a seamless omnichannel experience, despite research that indicates that 89% of e-commerce sites with omnichannel capabilities retain customers, compared with a retention rate of 33% for sites without them. This is an existential issue for the e-commerce industry in 2023.
Social Commerce growing even more important
Sales over social media accounted for almost $1 trillion in 2022, and that number is expected to triple in the next few years. Study after study shows that consumers would rather buy directly Tik-Tok than a brand's website, which again ties in which brands needing a seamless omnichannel experience to allow its customers to have the experience they seek. Social media is no longer something to tack onto a marketing strategy. It needs to be a critical feature of both marketing and sales.
Live Shopping will bridge the gap between instore and online
As more and more businesses and markets move to Zoom for personal interaction, so will shopping. Live shopping allows retailers to present their product in person to their customers, and for customers to ask questions and interact with brand representatives directly, on top of the ability to make a direct sale. A Vimeo report sees the industry growing to $247 billion in the next 4 years, and the service is a must for any e-commerce platform.
Key Takeaways
In 2022, we learned that there is no progress without a few hiccups. The digitalization of the financial industry has not slowed down, but it's certainly been hit with unexpected issues to deal with. Things like the collapse of crypto, the war in Ukraine, inflation in the global economy, the end of the pandemic, and the rise of new technologies are what will shape the financial sector as we enter 2023. To this end, an increased focus on the customer and the customer journey will be essential to banking, fintech, and e-commerce going forward. A reliance on analytics and data to promote AI and Machine learning will effectively center the individual consumer, and allow for their needs to be both understood and met by financial institutions. Where traditional institutions struggle with an ever changing landscape, agile and flexible alternative institutions will find technology and solutions, which will continue to give different consumers different experiences. Ultimately, it's this flexibility that is critical to businesses moving into 2023, as the progress of digitalization is inevitable and if banks, tech companies or e-commerce companies don't keep up with the trends, then they'll be dangerously at risk of being left behind.